Watch Our Video
Our interactive video to discover: how you hear, what you need to know about hearing loss, diagnosis and treatment.
Click Here
Download Guide
Download our Guide to Better Hearing to review what you need to know about the process of improving your hearing.
Click Here
Schedule An Appointment
Schedule a no-obligation appointment with one of our highly trained professionals to start your journey to better hearing.
Click Here
Testimonials
I've been coming to Lynn for over 25 years. With the new digital technology she is able to match each hearing aid to my hearing loss. I've just really enjoyed coming here. It's the end result that makes East End Hearing the best of the best
- Joan
Our Location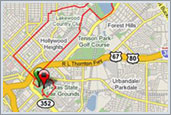 Click Here for Directions
Feeling Out of Balance? Your Hearing May Be the Culprit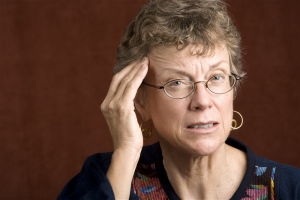 If you have been struggling with your balance, your hearing may be the culprit. Many people are surprised to learn that balance and hearing are directly related, and with the help of hearing devices, you just might be able to regain your balance.
The ear has an organ called the labyrinth in the inner ear. This has a direct effect on the balance system, also known as the vestibular system. When it is not functioning properly, the other systems of the body that help it maintain its position, including the eyes, bones and joints, will not function properly. In this case, you might feel dizzy or feel as though things around you are moving.
When your balance is impaired, you may have a balance disorder. Symptoms of a balance disorder may include:
The feeling of falling
Vertigo
Lightheadedness
Blurred vision
Feelings of disorientation
Notice, none of these symptoms are related to hearing, yet the ears have a vital role to play in balance disorders.
If the balance disorder is caused by the ears, a hearing specialist may be able to help. Balance retraining exercises, known as vestibular rehabilitation, can help restore balance for some people. Others may find that changes to their diet are the best way to control their balance disorder. Sometimes, in extreme cases, surgery is necessary to repair the ear.
If you are struggling with balance and feelings of dizziness, the first place you may want to look for help is with the audiologist at your local hearing aid provider. With their advice and the benefit of a hearing test, you can get pointed in the right direction to get treatment for your disorder, so you can function well once again.