Watch Our Video
Our interactive video to discover: how you hear, what you need to know about hearing loss, diagnosis and treatment.
Click Here
Download Guide
Download our Guide to Better Hearing to review what you need to know about the process of improving your hearing.
Click Here
Schedule An Appointment
Schedule a no-obligation appointment with one of our highly trained professionals to start your journey to better hearing.
Click Here
Testimonials
I've been coming to Lynn for over 25 years. With the new digital technology she is able to match each hearing aid to my hearing loss. I've just really enjoyed coming here. It's the end result that makes East End Hearing the best of the best
- Joan
Our Location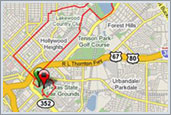 Click Here for Directions
About Us
We started as two friends completing our Master's degrees in Audiology at Adelphi University in the mid-1980s. By 1991, after several years in the Practice, we became the owners of East End Hearing. It is our pleasure to be known as the only local private Audiology Clinic whose full-time practitioners are the owners, and are Doctors of Audiology, each enjoying their 25th year of practice in our area. We can assure you that we have the education and experience to expertly diagnose and treat you or your loved one.
Over the years, we have continued to evolve ourselves and our Practice to keep abreast of advancing hearing instrument technology and the many changes in the complexion of hearing health care. What remains at our core, however, is our philosophy that each patient must be recognized as an individual. Therefore, our care reflects the understanding that all patients must be offered education and counseling, up to date and state-of- the art technology, and rehabilitative solutions which are appropriate and best for them.
At East End Hearing, we recognize the importance of the interactive relationships between our patients, our Doctors, and our office staff. We believe, unwaveringly, that developing and maintaining lifetime relationships with our patients is the cornerstone of successful hearing care and patient satisfaction. Unlike most healthcare environments today, you will be surprised to find that our entire staff knows you when you walk in for your repeat visits. Furthermore, we will be curious to get an update on the little things we discussed at your last visit!
Collectively we ensure that, as our patient, you will receive unrivaled, professional, and personalized care tailored to your individual needs. You will always be greeted with a familiar voice or face, ready to take care of your concerns in a timely fashion. As convenience is paramount to quality care, we are fully-staffed with daily, evening, and Saturday hours. As always, we remain committed to the highest standard of hearing healthcare on your behalf.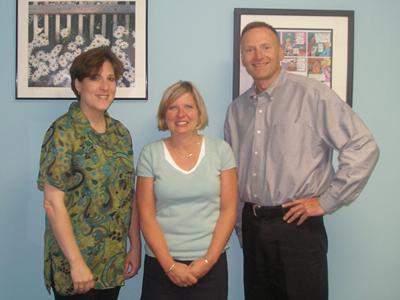 "Challenges often make us realize that we have more courage than we think and that one person CAN make a difference in the world...even if it's the world of one other person."
- Chelle Thompson, Inspiration Line 2004

Hearing loss can challenge your quality of living. Be courageous, and let an audiologist at East End Hearing be the person who makes a difference in your world. Life is calling...You deserve to hear it.